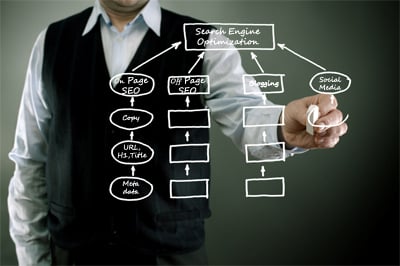 As part of our Search Engine Marketing Training series, we will explore in this article a few SEO guidelines regarding things you can do in your website to increase the chances of being found by your buyers in search engines. It is important that you address the strategies needed to appear in organic search results first, as the organic search results are considered more effective in attracting users than paid results from a marketing perspective. Here is why:
It is more credible - organic search results are generally considered as more credible links related to relevancy of query than a sponsored link.

It is more effective - According to search engine statistics, 87% of commercial clicks (people that are ready to spend money) are in the organic results and not in the the sponsored listings.

It is free - as opposed to the sponsored results where you have to bid on a keyword to appear in the first few positions.
Capitalizing on the benefits of organic search results, requires hard work, good planning and focus. Search Engine Optimization has two important elements: 1) On-Page optimization, 2) Off-Page optimization.
On-Page SEO Guidelines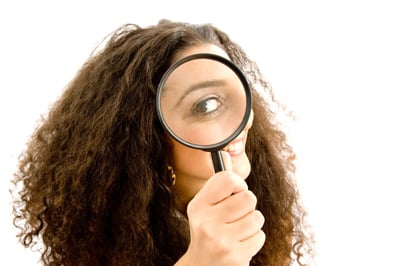 On Page SEO refers to focusing your entire website's content and meta-data around a set of keywords that are of high value and relevance to your business. Basically, it is a process of ensuring that your web pages have a clear "theme", by carefully choosing keywords and utilizing them throughout your copy, headers, URL, page title and anchor texts. This will indicate to search engines that your webpages are about something specific, and they will be more likely to return your page when a potential buyer searches for the particular term you have optimized your web page for. This is where marketers have an opportunity to get their website on higher rankings on search engines.
The most important aspect of on-page optimization is focus and consistency; once you have chosen a keyword or set of keywords, the following are the areas throughout which you should consider utilizing the keyword you want to optimize your web page around:
Page title: Indicate page titles with relevant keyword by using title tags in HTML. Page title contents are displayed as a link in search results page. Select a page title that effectively suites the topic of the page's content. Each page must have a unique title tag, so that search engine know how the page is distinct from the others on your site.

Meta descriptions: The meta description is a brief snippet of information that appears right below the page title link in the search engine results page. The meta description must be a 150 word or less call to action that will tell the user why they should come to your website.

URL addresses: Simplify your website's URLs to understand content information easily. Utilize your key-words in the URL structure, and build hierarchy by using your most important keywords closer to the left of the URL address. For instance, if your keyword is "metallic widgets", the URL of your web-page should probably read: www.yoursite.com/metallic-widgets, as opposed to for instance: www.yoursite.com/widgets-fabricated-from-metal. Also, always use "-" symbols instead of spaces.

Anchor texts: An anchor text is the hyperlinked word that is used in a particular web page, to link to another web page. The anchor text should provide at least a basic idea of what the page linked is about. This will help the user to connect with the content.

Images alternate text: Search engines cannot see the images, instead they rely on "alternate texts". For every image on your web page, choose alternate texts integrating keywords you are optimizing the web page for.

H1 Headers: H1 are the headers of a particular webpage. Do not ignore heading tags as these are an important website component for catching the user's eye, so be careful how you use them!
Stay Tuned for more on our Search Engine Marketing Training Series.
Related Posts:
Search Engine Marketing Training - Part 1