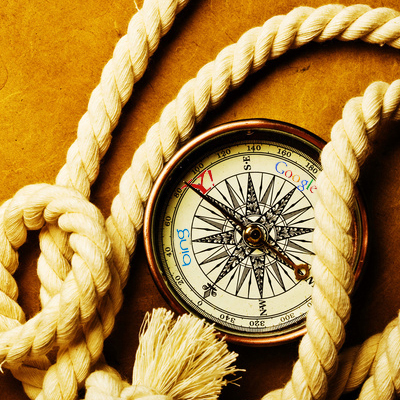 Can you imagine Internet without search engine sites? The undisputed answer is no! When we talk about Internet we immediately think about search engine giants: Google, Yahoo and Bing. We really cannot ignore their existence.
People are using search engines to ask all sorts of questions.

Once I was meeting with a client, discussing the importance of search engine marketing and appearing in the first page of google. He did not think optimizing for search engines was necessary and I was trying to convince him otherwise. It went on for a while until I finally said: "so what are the 3 most important terms in your industry? What are the 3 terms which you think your company should have a say in?" He named the terms, we made a search and the answer was there: his company appeared nowhere in the first 64 result positions!

If you are currently being successful using traditional marketing and are not focusing on having an online presence, you might be missing on a large portion of the market; one that is already looking for you out there. They may not know that they are looking for you, but they are looking for a solution to a problem that you can solve.

There are a plethora of ways to get exposure today, especially with social media sites, in all their forms and shapes: from industry specific forums and news sites, where conversations are happening, to professional sites like LinkedIn (social media is not all about Facebook, especially on the B2B realm). Still when researching information about a product or service, or researching possible solutions to a particular problem, search engines are the cornerstone.

The intent of the search is different at different stages of the buying cycle, so your keyword strategy (and the content that lies behind it) should be sensitive to this fact and should be tailored accordingly.

As part of this introductory search engine marketing training series, we will explore 3 ways for your company to utilize a search engine for marketing purposes: organic results, paid results and local pages results.

This is an example of a google results page from searching the term "music schools atlanta"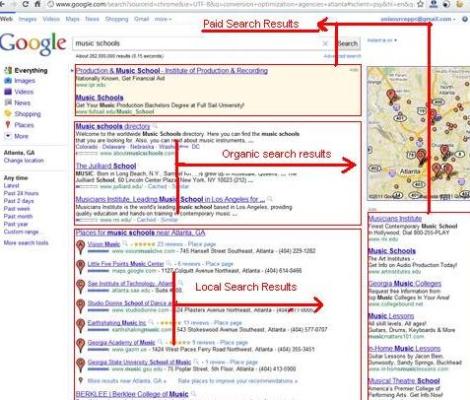 1 - Organic Results - this area shows the organic results for this term; these pages presumably are the most relevant for the keyword searched.
2 - Paid Search Results - these 2 are ares for paid search, these companies are bidding on the particular keyword, and are paying either a rate per click (Pay-Per-Click) campaign, or a rate per impression.
3 - Local Search Results - this area shows businesses that are relevant for the keyword term you used, and that are within the proximity from where you made the search. Local search results can appear in different formats. Local results are not always shown, sometimes, depending on the term searched, the results page may include only Organic and Paid search results. See the example below showing page results from searching the term "internet marketing agencies atlanta".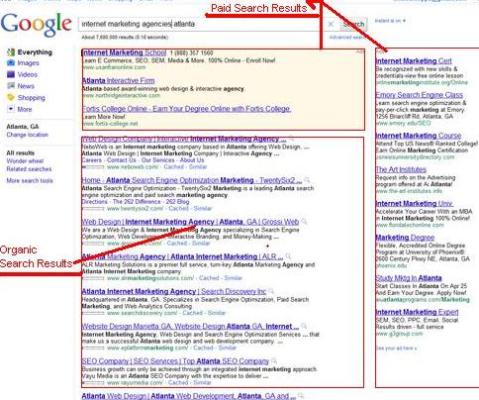 There are specific strategies that can be designed for your business so that you can take advantage of the opportunity that search engines represent, some of the considerations when designing your strategy are actually an extension of the same considerations you must use when you design your business's messaging and your overall marketing strategy, it's just one level down the level of detail. It all starts by understanding your audience, their interests and their problematic, along with a clear definition of the buying cycle and what is the interest that your buyers have at different points of the buying cycle. This must then be translated into a specific language and set of keywords. How those keywords are positioned will dictate your strategy for search engine marketing

Stay tuned for the following articles in this Search Engine Marketing Training series where we will explore considerations and tips to leverage each one of the 3 main types of search results explored here: organic, paid and local.