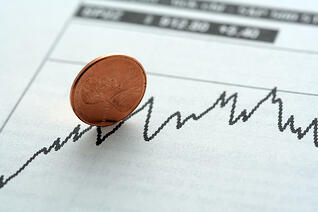 You can learn the official speech in the HubSpot website, what I am going to tell you here is my perspective on how we use it for our own agency and how our clients are benefiting from it.
Let us put it this way:
Do you have a long sales cycle?

Do you need to appeal to a more savvy customer that does his homework educating himself before buying?

Do you need your marketing investments to produce tangible revenue?

Are you serious about growing your sales AND are willing to spend the time needed to make it happen?
If you answer yes to at least 3 of the above, you probably need an inbound marketing strategy, and if you need inbound marketing, you need HubSpot, period.
Why?
HubSpot is an all-in-one inbound marketing platform that is designed to support your growth strategy. It provides you with a plethora of tools all integrated into your website to manage everything from those things that bring you qualified traffic, to those things that will help you convert your prospects into leads and subsequently into customers.

Adopting a tool like this makes you productive because it allows you to focus on actual work as opposed to figuring out what is going on.
Here are some of the things that HubSpot will enable you to do as a small business owner (there is more but here are the highlights):
It keeps you up to date on new activity. You get a daily, weekly, and monthly summary of the performance of your website in terms of traffic and lead conversion.

SO WHAT? => Your focus is on the things that you need to do to improve those key indicators, as opposed to wondering what the current status is.
It enables SEO. Through a simple interface, HubSpot makes Search Engine Optimization a breeze, because it points out the issues you have in every page of your site and gives you the tools to fix them right away. No need for an SEO analyst to determine what needs to be fixed. The tool tells you what needs to be fixed.

SO WHAT? => Your budget can be invested on growing your traffic, instead of figuring out what's wrong with your site.
It can host your website. You can build and host your site right in it, and if you do that, it makes edits to your site easy through a very user friendly interphase. Of course your site would need to be well designed for the HubSpot CMS.

SO WHAT? => You are not dealing with HTML/CSS programming code, you are instead focused on what your message is, and making tunes to your copy as you need without a website designer involved.
You can run an optimized blog from it. You can post and publish all your content through HubSpot - no need for an additional portal to publish your content.

SO WHAT? => Good content is like a lead magnet, and this tool allows you to post and publish your content through your social networks with the push of a button.
You can capture your leads: You can setup forms to capture your leads and allow them to download an advanced content right from the portal.

SO WHAT? => You can focus on thinking of content that will help your client and get them interested in what you have to offer as opposed to figuring out how to capture the leads.
Follow up with your leads. You can setup a follow up plan with email nurturing campaigns. You don't have to think too much about how to follow up with a lead when you know exactly what they are interested on, what pages they viewed, what they showed interest on, and what emails are they responding to.

SO WHAT? => You can be smarter about your leads and continue to push content to them based on what their interests are. If they downloaded a cheat sheet on how to save taxes, you will know to follow up with more content, success stories and points of view on the same topic, as opposed to having a sales rep calling them not knowing what their interest was.
Great reporting. You can see very easily the results of what you are doing, and identify what is working and what is not.

SO WHAT? =? You put money in a local directory? or in google pages? check exactly what is the quality of that traffic: are they engaging and converting? or are they bouncing off like ping pong balls? Make immediate decisions on your budget

SO WHAT? => Did you blog about black widgets and about white widgets? See what is the response you are getting on each and focus on promoting what is giving you results: more traffic and more leads = more sales.
It gives you flexibility - the speed at which your business moves is critical for survival and for growth. In your position you can't really wait long periods for things to get fixed.

SO WHAT? => HubSpot allows all the components of your marketing to remain extremely flexible; whether is your website, your email campaigns, your content and your blog.

You can do this and many more things but these are some of the highlights.
Can any of these be done with other tools?
Sure there are a number of tools out there at a very "low" cost, or even free that you can assemble, and after investing a lot of time, hopefully get close. We have tried it, and it's a valid approach, but invariably we have spent more time and money than what the HubSpot license costs, every single time. Why suffer if the solution has already been created?

In a broader sense, investing in tools that make you more productive is the basis of growing your company. If you keep trying to "save" money and keep doing everything the "cheap" way, I guarantee that you will continue to be distracted from your main goal: do what you do best and focus on growing.

For more information, feel free to give us a call, we'll be glad to go into details about how the HubSpot platform and an inbound marketing program can help you grow your sales.