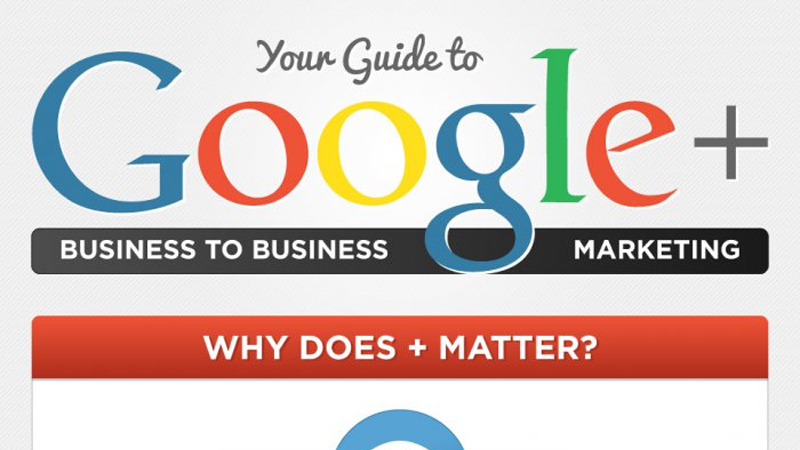 With the number of social networks to choose from today, many B2Bs are left in the dark about something as huge as Google Plus. While Facebook and Twitter may have more active users than there are on the Google+ platform, when it comes to building solid and valuable relationships, Google offers a lot of essential features, particularly for the B2B industry.
While some businesses may see their number of followers as just that-- a number-- the point of being on Google+ as a business is to create and cultivate valuable relationships, as well as connect with industry influencers.
If SEO hold any importance in your B2B marketing strategy, then joining the community of Google Plus simply makes sense.
By having the ability to share great content, you have the power of the world's most popular search engine on your side to gain the most visibility possible. After all, no one loves Google more than Google.
Not sure if Google Plus is quite right for your business? Then check out the infographic below. Not only does it offer a great starting point for those setting up a professional page; it also provides some insight as to where the platform could be heading within the next few years.

Conclusion
To sum up being active on Google Plus will do wonders for your visibility, especially on SERPs. We've now given you the tools and know-how to set up, monitor, interact, and use this platform to its fullest potential. Go forth and socialize.
Presenting this week's guest blogger:
Megan Ritter is an online journalist and business enthusiast. As an entrepreneur, her writing covers everything from start-up tips for success, to the importance of scalability and the impact of globalization. Follow her on Twitter today to see more of her writing and tips!