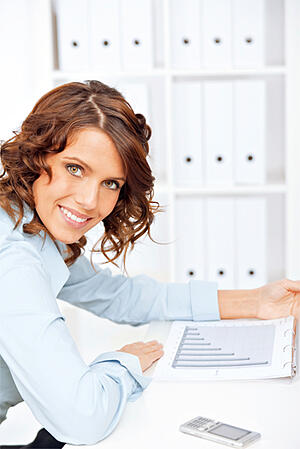 As part of our Search Engine Marketing Training Series, we already showed you how to have your hands around On-Page SEO strategy, now we will discuss some Off-page SEO guidelines.
Off Page SEO refers to the activities done for promoting your website on different sites in order to drive more and more target users to your website.
However, always remember to build links on those sites which appeal to a similar audience and are likely to have an interest in your products & services, otherwise your hard earned money and time will go in vein.
The key important points to remember when you do Off Page SEO;
Inbound links: One of the most important aspects that search engines look at to determine where a site should rank on searches, is the number of quality links pointing to that site. Therefore, if you go on an inbound link building campaign, carefully, choose sites that relate to your audience. These may include building one way links from relevant web sites and blogs, forums and social bookmarking sites.

Directory submission: submit your web pages URLs to directories so that search engines can store these links' information on its database to crawl it for results. So, start submitting your web information and articles in to different directories and article submission sites.

Article writing and submission to article publishing sites.

Social media bookmarking for important pages.

Press release writing and submission.

Blogging and forum posting if the project scope demands that.
The Impact of Social Media and Blogging on Search Results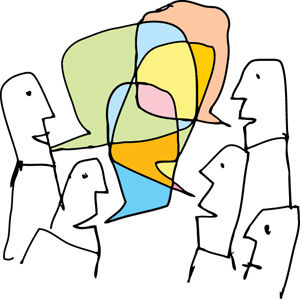 One undeniable fact is this: if you read an article or see a piece of content that really connects with you, your likelihood of sharing that content with your friends and network is high; at least higher than with a different piece of content that is not so relevant to you. If you decide to share a piece of content with your friends, you have just created another inbound link to the site that has the original article material.
This -and the fact that the network of social media users is simply skyrocketing- is why Blogging and Social Media have become two of the most important components of an SEO strategy.
SEOmoz has come up with a study that shows a correlation between the amount of activity your website gets on Facebook (shares), Twitter (tweets), and Google Buzz (shares), versus their ranking in the top 30 search results on Google's SERP (search engine results page):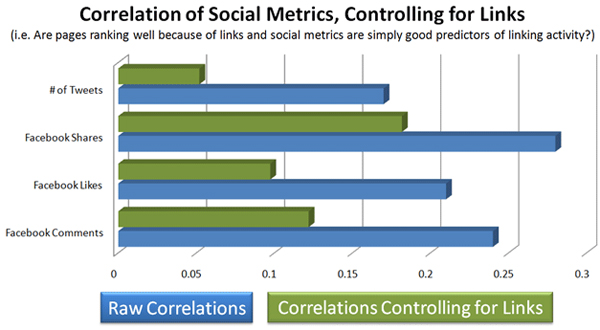 While we can't say that this means that Facebook strongly influences Google rankings, but what it represents is that social activity is somehow related to content creation; and content that connects with your audience will trigger people to share, tweet and like your content, and hence build traffic to your site.
Related Posts
Search Engine Marketing Training - Part 1