Inbound Marketing - When Customers & Prospects Come To You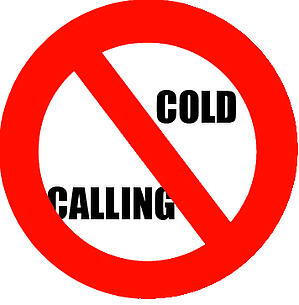 Marketers hear the same terms constantly, "target your audience", "reach your customers", "build your brand", etc. Most marketing plans bring effective results but many fall short of their goals. In short, they fail for many reasons but mostly because they cast a wide net when a system of precision and allurement is most needed. Just look around, it seems like everyone has their face buried in a smartphone, iPad or laptop—and many of those people are your customers or prospects. How do you engage them with your products or services: a TV ad, email blast, radio spot? That's all outbound marketing.
Inbound marketing turns the old marketing model on its head. It's web-based, smart, cost-effective and results driven.
There are three components to inbound marketing:
Content that your customers need;

Search Engine Optimization (SEO) so your prospects, clients or customers get the information quickly;

Social media is the conduit that your content uses to reach the people seeking your information. Then it's shared across social networks that amplify its impact.
This form of marketing helps small and mid-size businesses grab market share. It also helps large companies maintain presence and stay on top of mind. It can help every business regardless of size attract new leads. Optimizing your company's website, writing blogs and informative articles is comparatively less expensive than implementing a full-scale marketing campaign.
Outbound marketing like e-mail blasts and TV commercials blankets a large audience. Inbound marketing draws customers and potential clients to your business through specific editorial in which they are interested; they want and need the information you provide. While pay-per-click hits strong in the beginning of the campaign, the numbers immediately drop off and eventually fizzle out. This is a system that engages and grows with the client and customer's need for information. The return on investment has great potential in the long run and the implementation only costs re-training of the staff to continuously provide the most important, educational, inspiring and sales-driven content.
Scenarios For Success
Imagine the day you can leave your full-time job for your passion—baking. Inbound marketing is the key to the bakery and path to success. For example, you bake the most delicious apple pie. You bake every week and now it's time to go into business. It's your dream. Your website starts with your company's mission statement and production begins.
This form of marketing will help you get the word out, keep your brand in the local community and prepare you for expansion when you're ready. All the while creating the necessary buzz about your baked goods. We've all seen those restaurants and businesses with lines outside the door. Now it's your time. Perhaps you are a small company in a small town looking for expansion of your product to a larger market. A small home improvement company in the North East did just that. From selling their home & garden products to local buyers, they have grown to provide services and merchandise across the country. The owner became a prolific blogger and with interesting and need-to-know information about industry trends and products, his blog received hits from New England to San Diego. He was able to monitor which blogs got positive responses and which ones needed more work. He gained 4,652 subscribers and 2,165 leads within one year. (Source: Louis E. Page, Inc.)
Maybe you are an established business and running strong for many years, you've been though expansion, downsizing and growth…you've seen it all. But times have changed, it's a new economy with different customer habits; technology has advanced at a rapid pace. Your business muddles along but you need something in accordance with today's lifestyle. Inbound marketing may be the solution.
See what your competition is doing. They may already be using this popular and successful strategy.