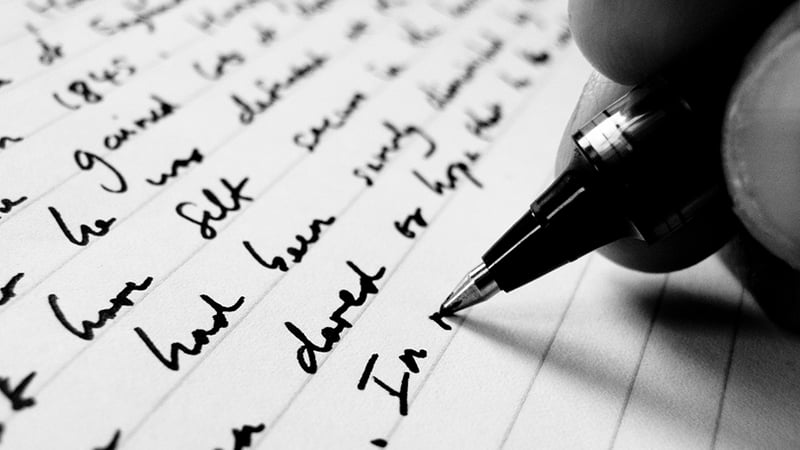 Copywriting is a highly valued skill and craft when it comes to selling a product or service on your B2B website. That's because persuasive web copy will successfully convince your leads and buyers to convert by way of an action. That can be any micro conversion from signing up for your email newsletter or a free demo to finally purchasing your product or service.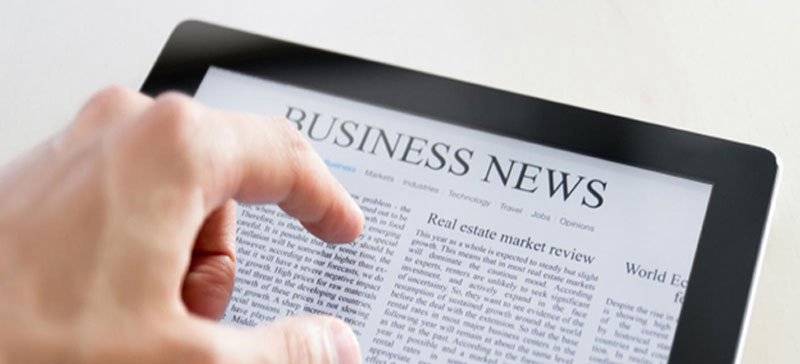 Persuasion depends on various strategies and techniques to convince your leads or buyers to finally take action. Going back to Dr. Robert B. Cialdini's seminal work and book on the subject, persuasion can make use of concepts like reciprocity, liking, commitment, social proof, authority and scarcity to influence your buyers' behavior.
At the same time, persuasion can also use methods like gripping language, picture words (or word pictures) that rely on stories and metaphors to really touch the emotions and intelligence of buyers, and numbers to make a huge impact on buyers.
With many site visitors, you often have just a very short period of time in which to make a positive impression and have them fall in love with your B2B website. With highly persuasive copy, you can accomplish that all the more efficiently.
With many site visitors, you often have just a very short period of time in which to make a positive impression and have them fall in love with your B2B website.
In today's post, we look at the best persuasive web copy practices that you should master to get the most bang for your buck from your B2B website.
Vivid Language Techniques
A good copywriter is basically a master wordsmith able to play around with words like no other. He uses this skill in the service of getting your B2B website increased conversions and by using tactics that have been proven to work.
When we say vivid language, we mean language that resonates with your buyers and creates powerful images and strong feelings in their minds. Vivid language happens when words are chosen carefully and methods are used to leave an impression on your buyers.
1. Let Your Buyers Know What Product or Service You Have for Them
The first step of persuasive copywriting is always being able to level with your buyers.
PROTIPFrom the moment they visit your B2B website, they should immediately know what product or service you're selling.
At this point, it's not yet necessary to get into the value proposition itself, which is an entirely different beast altogether. We'll get to that in the next section below.
First of all, you'll have to tell your buyers what your product or service is, what it does and who it's for. This part of copywriting is meant to be nothing more than a primer for your buyers, a clear-cut, brief overview of your B2B.
Here's an example of just such a simple introduction: UrbanDaddy, the website that bills itself as an email magazine. Note how the site lets readers in on exactly what they're getting by straightforwardly explaining what it's all about, in just one, sweet sentence: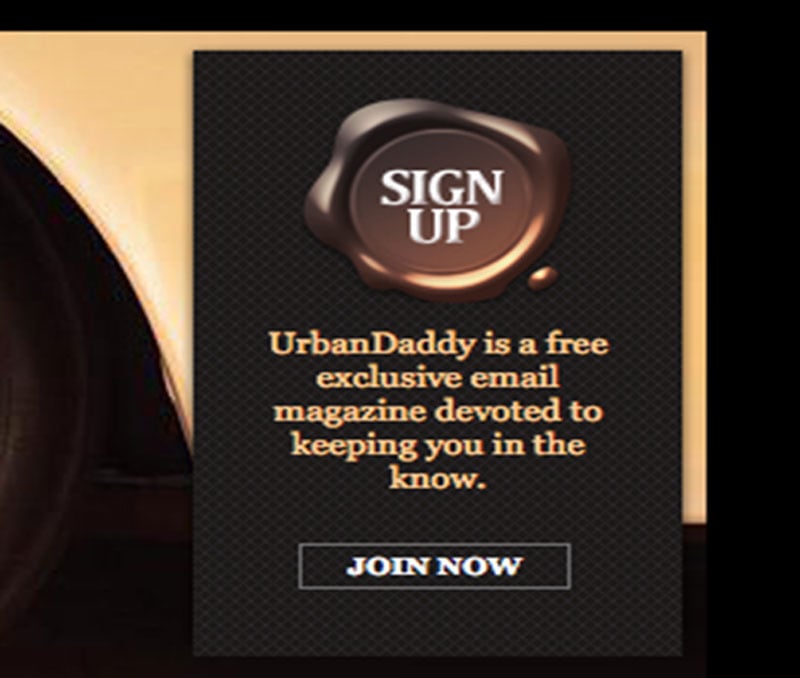 Now that you have their attention, you can dazzle them with a captivating value proposition that grabs them and doesn't let them go anytime soon.
2. Tell Your Buyers What Your Product or Service Will Do for Them (The Benefits)
Great copywriting is based on value propositions. That's because a value proposition quickly and easily informs your buyers what your B2B can provide for them to solve their problem or otherwise somehow improve the quality of their business lives.
… a value proposition quickly and easily informs your buyers what your B2B can provide for them to solve their problem or otherwise somehow improve the quality of their business lives.
Essentially, your B2B's value proposition ought to clearly explain how much better life will be for your buyers after they've bought your product or service.
Unfortunately, some companies confuse "the benefits" with "the features". Don't let that happen to your site copy.
Here's a super-easy way to tell the two equally important parts of persuasive copywriting apart:
Benefits are how your product or service will make your buyer's life better
Features are simply clear-cut descriptions of what your product or service offers
Remember this distinction since it's extremely important.
Let's look at an awesome showcase of a service's benefits, courtesy of the Dropbox website.
As you probably know, Dropbox is a file-hosting service that lets you store anything you want across all of your different devices. When you scroll down the Dropbox homepage and venture below the fold, you'll be treated to a sharp bit of copywriting that beautifully and clearly presents the benefits of this service in pithy language that catches the eye (thanks to the formatting).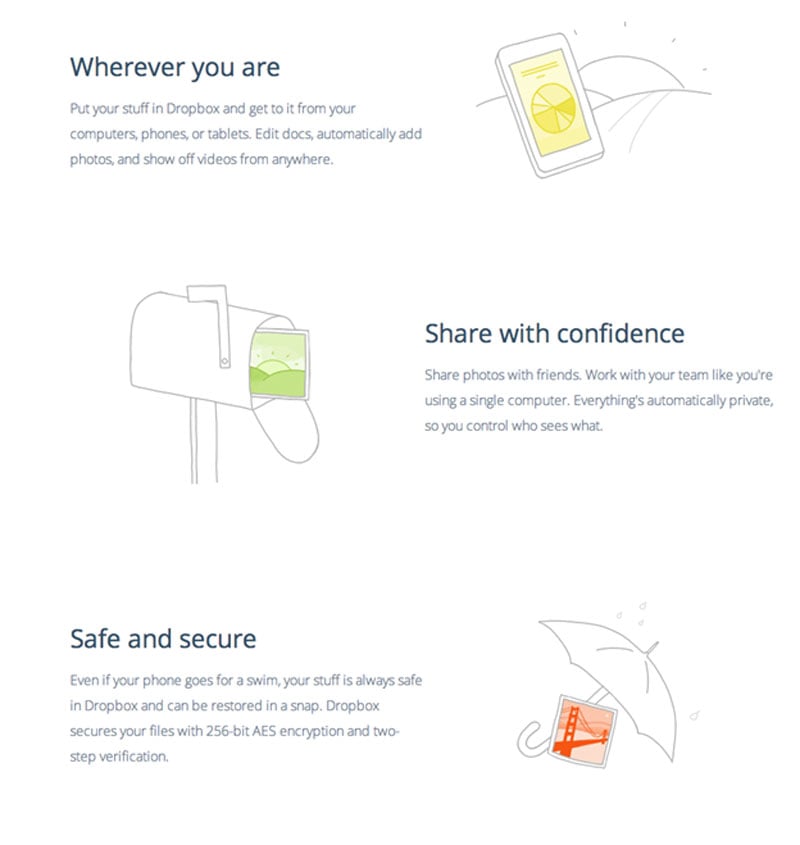 Note how the various benefits of each feature of Dropbox are presented under each heading, which creates a series of snippets that make reading the information extremely easy.
3. Relate to Your Buyers by Telling Them About You
Being relatable is an ultra-powerful way of persuading your buyers. When you're able to relate to your buyers, you're also telling them about your brand and letting them identify with you.
Good copy is the key to making your buyers understand that you're exactly like they are and can feel where they're coming from. Just think of this as the "I'm a lot like you" marketing and copywriting tactic.
Telling your buyers about you should be anything but being about you. It's about personifying your brand by explaining to them how you can help them. Again, it's all about the buyers, even in this aspect of copywriting.
When coming up with site copy, it's sometimes a good rule of thumb to practice brevity. Screen real estate is limited, after all, so if you can relate to your buyers in just a few words, then all the better.
One company succeeds quite well, actually, in this regard. It's a gym called GymIt, based in Watertown, Massachusetts. The business model of this gym is keeping it ultra-simple by stripping down the gym experience to just the basics: great workout equipment, personal trainers and long hours. That's it.
Nothing fancy like special daycare stations and tanning areas. From this, we can gather that the gym is trying to relate to serious gym goers who are fed up with the frills and gimmicks at some fancy gyms.
The company's copywriter succeeded at making the gym relatable to serious gym goers in a pithy tagline, no less. Check out the gym's tagline:

In just a few, powerful words, the site copy communicates that the gym feels the discipline and commitment of gym members who still want to eat good-tasting food…but only after earning it with a calorie-burning workout beforehand.
4. Prompt Them With a Call to Action
Okay, this is what all of your meticulously planned, vivid language in your copy has been leading to: getting your buyers to finally convert. You achieve this through a killer call to action, but how do you craft one?
Too many B2Bs make the grave mistake of just inserting a link into their copy, but that's nowhere close to enough.
PROTIPTo get better CTA conversion, you have to actually tell your buyer what to do; for instance, click the link.
Your successful conversion results go up drastically when you write a call to action that's unmistakably clear.
So how do you craft a brilliant call to action that jumps off the page in such a way that your buyer simply can't ignore the follow through?
Just follow these five steps to call-to-action perfection:
Start your call to action with vivid verbs: Verbs empower us to quickly understand the meaning of a sentence, and they're also much likelier to attract social media shares than copy that mainly relies on other parts of speech, like adjectives, subjects, etc. In other words, vivid verbs draw the attention of people, which is why you want them leading off your call to action.
Use numbers in your call to action: One thing that plagues the Internet is that information is oftentimes unreliable and all-out dishonest. That's why using numbers in your call to action is an awesome credibility builder. Numbers can be used in various ways in your call to action, whether it's to highlight the numerical benefit of the product or service you're selling or to mention a specific discount.
Don't go crazy with adverbs: Adverbs are modifiers of adjectives and other adverbs, sometimes recognizable by their "ly" endings. Examples are "jokingly," "funnily" and "humorously." You don't want to use them very often in your call to action, reason being that copy with adverbs performs the poorest, according to this piece of HubSpot research: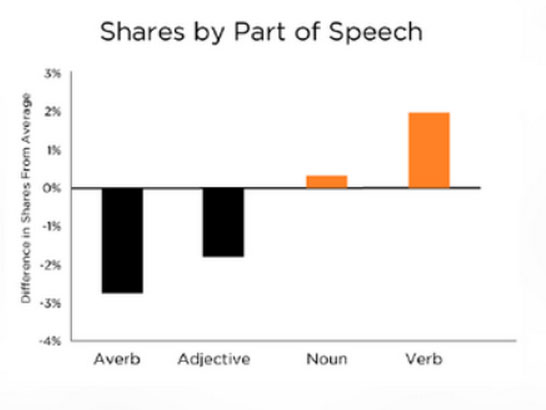 Keep your call to action brief: We highly recommend that your call to action copy be brief. According to none other than Neil Patel, your call to action should take no longer than one second to read. If it takes longer than that, it can run the risk of dissuading your leads and buyers from reading the entire copy.
Use less technical and "jargony" language: This recommendation ties in with the overarching theme of keeping things simple and clear-cut in your copy. While your call to action copy may contain industry-specific terms, you should instead focus on including words like "analysis" or "insight" since they're words that imply that your buyers can improve in some way. Yes, once again, buyers only care about the benefits of your product or service.
That's exactly why you should stay away from excessively technical jargon like the plague. Check out what the research says on the use of technical language in content: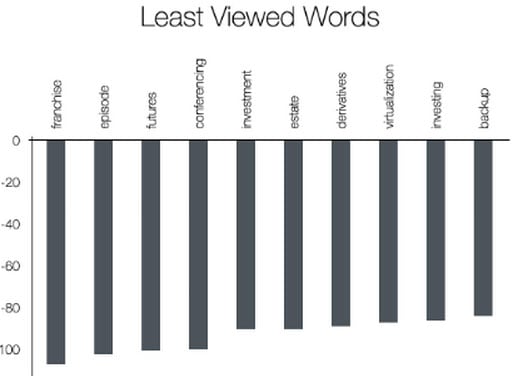 Even if you're already mastering (or think you've mastered) vivid language in your copy, you can always take things a step further to marketing excellence. We'll show you how by incorporating word pictures in your web copy.
Word Pictures and Their Impact
As their name implies, word pictures essentially evoke powerful images, stories or objects in such a way to strike an emotional or intellectual chord with people.
The end result of using these word pictures is that your reader will be able to experience your words instead of just reading them.
It's best to jump right into great examples of word pictures in web copy, so that you get the point right away (word pictures are hard to understand without reading them in action). These examples come from the book called "Language of Love" by Drs. Gary Smalley and John Trent.
"I feel my life is as boring as a VCR tape on constant rewind -- the same thing gets played over and over again. At times like that, I want to fast forward to the end and put in a tape with a new job, new house, and new car."
"I know I can be a roaring flame of enthusiasm, but my wife often hoses me off with her words, and I wind up a dying ember. If she would only fan the fire with some encouraging words or a tender hug when I get home from work, I'd burn as brightly as ever."
Note how you're instantly struck by how evocative they are? They really do paint a vivid picture in your mind based on the rich choice of language and clever use of metaphors.
Let's look at more marketing-based examples. These come from Eugene M. Schwartz's book called "The Brilliance Breakthrough: How to Talk and Write so That People Will Never Forget You."
Turns up your "Digestive Furnace and burns flab right out of your body!
FAT DESTROYER FOODS!
Pain Causing Poisons Literally Pour Out Of Your Body!
This Woman Is Slimming Her Waistline – By Blowing Out the Candles On An Imaginary Cake!
Pick Yourself a Fortune from the Money Trees
Again, it's beyond obvious that word pictures can be used for tight and highly effective headlines. Just picture eye-catching phrases and sentences like this on your B2B landing page or sales page.
Interestingly, though, the use of word pictures is pretty rare in the B2B world. You'll be hard-pressed to find many B2B websites that currently use this wordsmith's technique.
PROTIPTo really set your brand apart, you may want to adopt such rich and evocative phrasing in your site copy to grab your buyers' attention and make them remember what product or service you're selling.
The Use of Numbers to Help Increase Conversions
Here's a fact: Site copy that uses numbers, percentages and cold, hard stats simply converts much better. People in general and your buyers in particular simply like seeing numbers, and your site copy can greatly benefit from featuring them.
Why is this the case? It turns out that human beings just need specifics—like noticeable digits and unmistakable facts—to help them learn and retain information. That's why seeing crystal clear numbers makes such a memorable impression on your buyers when they read your site copy.
One example right off the bat is the use of social proof through social shares, which demonstrates quickly how many other people have found content useful and valuable. Seeing something like 500 tweets makes a huge impression fast.
This analysis of site copy determined that headlines with odd numbers actually received 20% more click throughs than those headlines with even numbers. Now you're seeing that some types of numbers even affect the clickthrough rate differently than other types of numbers. We human beings truly are hardwired to respond to precise numbers because they get the point across quickly and easily.
This analysis of site copy determined that headlines with odd numbers actually received 20% more click throughs than those headlines with even numbers.
Going further still, the way you present the order of certain numbers in your site copy can have a marked effect on conversions, too. This study found that, when bigger numbers are presented first, the reader or buyer has a more favorable impression of the deal that is being shown. Here's what's happening in a buyer's brain: He sees the bigger quantity first and then assigns a correspondingly bigger value for everything else in the sequence.

To see what we mean, check out the following B2B landing pages for great examples of companies who've already put this use of numbers to good use:
Conclusion
A B2B website without sharp, punchy copywriting is a B2B website that's destined for failure. As we've made painfully clear: Good site copy matters a lot to greater conversions, more sales and more revenue.
A B2B website without sharp, punchy copywriting is a B2B website that's destined for failure.
It all comes down to the science of persuasion. The copy on your site essentially works as a salesman for your brand, trying to demonstrate to buyers why your product or service is something that solves their pain points and why it's better than any of your competitors'.
The smart B2B will implement some of the highly unique and powerfully effective techniques we talked about in this post. Vivid language, word pictures and using numbers in your site copy are all proven, winning techniques. You can't be left in the cold while your competitors use these methods to drastically improve their site copy.
By working on your site copy, you'll get better results each time. So invest in a good copywriter to improve the selling power of your B2B website.
How can you improve your site copy to make its language more vivid?
Can you see how your product or service would be more attractive when described by word pictures?
Are there enough numbers and percentages in your site copy?