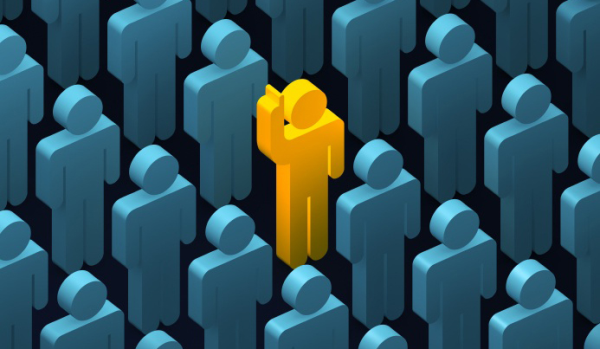 When you design your website, you have to remember to incorporate the key principle of inbound marketing - that is, your target audience and what they want.
Think about how each page on your website has its purpose satisfying your buyer's intent to either educate themselves about a problem, compare solutions to their problem, or purchase your solution.
Even though all of your pages need to make it easy for people to self-serve according to what intent they have, you need to optimize each page for one buyer intent more than the other.
If you don't, your message won't be clear, making for a poor user experience. You're going to risk losing prospects to a competitor that caters better to their intent.
Here's how your buyers use the main pages of your site, and what you can do to optimize it according to their intent:
1. Homepage
Too often people make the mistake of neglecting the buyer's mindset when they land on their homepage. Instead, they fill it with a huge meaningless image that doesn't do anything to answer the buyer's questions, and stuff it with keywords that are stiff and confusing.
When in fact, answering your buyer's questions is all you should be thinking about when you design your home page. All first-time visitors want to know –in simple language – who you are and what you can do for them.
If it's not a first-time visitor, and those people are going to your home page because they already know you, then your home page serves a different purpose – it's a hub. Make sure it's really easy to navigate to other site pages.
Your buyer's intent: Compare/Purchase.
If your buyer gets to your homepage through Google, then they were searching for a solution like yours – so it's fair to say they know enough about their problem already to be past the Educate stage.
Since you only have a few seconds to catch their interest, use language that addresses them specifically (you might even want to call out their job role), and how you can help them solve their problems. Make sure you have content offers for each kind of intent, and make it very clear how to get to the educational areas of your site.
2. Free Resources
This area of your website shouldn't try to sell your services – at all. It really should just be a place where your buyers can learn about their problem and how they can fix it.
Your buyer's intent: Educate.
When visitors click through to this page, it's usually from search engines or social media, so they're probably not ready to hear about your products and services. They just want to learn more about the problem they're having. This is where you swoop in with your helpful content and gain their trust, which gives you a prominent place in their consideration set when they are in the Compare stage.
People are quite skeptical, so make sure you have some form of social proof on this page telling them why they should listen to you. Why are you a credible source of information on the topic?
3. About Us
Here's where you summarize in brief your company's history, staff, awards – anything to give people a better idea of what exactly it is that you do.
Your buyer's intent: Compare/Purchase.
When people are not satisfied with the description on your homepage, they click to this page in order to figure out more about what your company does.
Your buyers want to know how much experience you have in doing what you do, how satisfied your customers are, and the faces of those running the business. You might have to have subpages like "Partners", "Clients", and "Staff" to accommodate it all while keeping a clean look.
If you think of your web pages in this way and design according to your buyer's intent, we can guarantee that your buyers will have a better user experience, trust you, and convert into leads on your website.