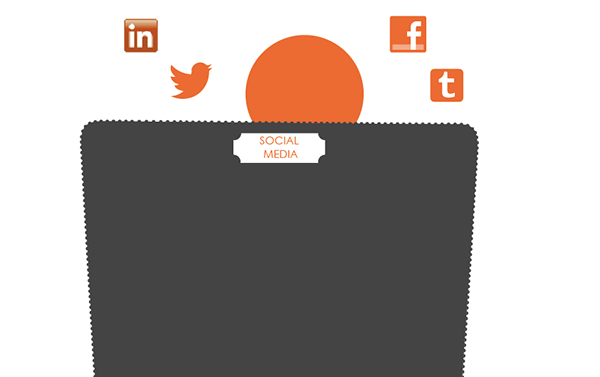 With the majority of their campaigning done online, it's safe to say this year's U.S. presidential candidates and their teams know a bit about social-media marketing. From real-time tools allowing them to reach audiences immediately to pages and links letting readers share or contribute to campaigns, there are a few things we can take from the 2012 presidential campaign. If you are looking to increase your online presence or boost your business's or personal website's viewership, here are five social media lessons to be learned:
1. Great Timing
Just like in politics, social-media marketing, online sales and having a strong Web presence all require great timing. Last week, actor Clint Eastwood gave a speech about the "invisible Obama" during the Republican National Convention. It was given to boost the ratings of Republican candidate Mitt Romney and had on and offline crowds discussing the topic around the world.
With a single tweet, the Obama campaign joined the discussion with a picture of Obama in a seat marked with his title, "The President" with the words "This seat's taken." If you want to be a part of the growing online world, timing is essential. Keep up by being active in online forums and in your industry, including updating your social-media platforms regularly.
2. What's Your Point
Have you ever wondered how slogans can be so powerful yet so short at the same time? It's all about a balance between two things: brevity and wit. Brevity ensures the post will be easy to remember and wit makes the post worth remembering! This is what you need to keep in mind while posting. Whether on your personal or business website, a blog or a Twitter account, keep posts concise and clever. Meaningful words or phrases jump out at readers, and sometimes the shorter the better. For example, "This seat's taken" cleverly uses space and simplicity to deliver a sharp message. To increase readership on your blog, traffic to your website or followings on Facebook, get to the point and reward your reader for reading.
3. Link Building
Don't just deliver your content, link to it. Not only did Obama's tweet have an image and text, but there was a link as well. If you have several social-media platforms, use them to bring visitors to each of your individual sites. If you reference a fellow blogger or news sources, link to them. If building a Web presence for a company, find a non-competitive partner to share links with. Links should be useful and relevant to what you are trying to convey and lead viewers to helpful information, or to a page that invites them to purchase your products or services. If you use Microsoft, look into Windows VPS at MyHosting or other VPS providers to maximize your ability to reach new audiences.
4. Show Don't Tell
Don't go overboard, but when you can, use a relevant image to accompany your content. An image alone can convey a strong message, but when combined with great text, the two make a powerful delivery. Take, for example, the simple photo of the back of Obama's head while sitting in the president's chair. With more than 54,000 retweets at the time of writing, it's safe to say an image is worth a thousand words (or fifty times that many tweets). Put as much effort into your image selection as you do into text and your Web presence will flourish.
5. Be Where Your Viewers Are
The reason that the presidential candidates need a strong online presence is because that's where the voters are. Since "voters" includes anyone over the age of 21, most (if not all) social media platforms would do. But if you're a business or an individual, you want to market to your audience. Anyone can tell you that Twitter is a very effective social media platform, but how effective can it be if your viewers don't hang out there? Ask yourself this: where are my viewers? By answering this question, you would know where to focus most of your online presence.