In our last post we saw why a lead nurturing campaign is important to your sales funnel. In order to make the most out of your lead nurturing campaigns, here are a few best practices that in our experience will help improve the results of your campaigns.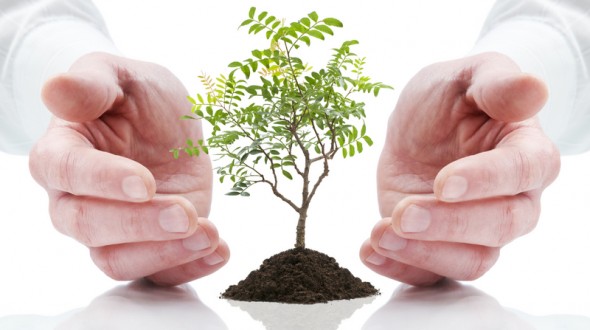 1. Teach something of value to your clients
The first priority is to make sure that you have something valuable to teach to your leads. Think of your lead nurturing emails as mini blog posts: What are you giving your leads in return for their time reading your email? For example, if you are in the real estate business, your first nurturing email might focus on the "top six tips for purchasing your first home". Remember, you are an expert within your industry - continue teaching your leads something new and informative, if you do, they will be more than happy to receive your emails and continue engaging with your business. As you are designing your lead nurturing campaign think "What is the ROTS (Return On Time Spent) for clients reading your campaigns?"
2. Be focused on your subject
Your nurturing email should be centered around one topic and include a single predominant call to action. Put yourself in the place of your leads when creating your emails; we all are bombarded by messages all day long and are looking for the slightest sign of annoyance to trash an email. Hence for better outcome, keep the content of your email focused directly to the topic the lead initially converted on. For example, if your lead downloaded a white paper on "FAQ on Acquiring Residential Real Estate", they are likely near the top of the funnel, researching a future residential real estate purchase. Your first email's topic could be "Know yourself before you buy a home". Always speak directly to the problem your lead is trying to solve.
3. Be Brief
Delivering your message in a short & focused maner helps. Make your e-mail pleasant to read but don't over do it; this is not the time to worry about an over-the-top custom HTML and custom images. Your lead should be able to glance at your email and within five seconds know the value it provides to them. Information overload happens quickly in email, adding secondary calls-to-action or unrelated links to offerings that your lead has shown no interest in, will only increase your unsubscribe rate and detract from the effectiveness of your campaign.
4. Natural Progression
Carefully planning the flow of your emails will help you create well rounded campaigns that take your leads through the sales funnel. The first emails after an early funnel type conversion might be very educational; subsequent emails should continue to educate while giving the lead an opportunity to convert a second time. As you continue to educate your lead, the opportunity to promote a free trial or sign-up for a demo will become more obvious. Work with your sales team to determine what qualifies as a "sales-ready lead" and craft your lead nurturing campaigns and sales process accordingly.
5. Measure, test and fine tune!
Like every other aspect of Inbound Marketing, measurement is key to fine tuning your lead nurturing campaigns. Open Rate (the percentage of people that open your email), Click Through Rate (the percentage of people who clicked a link in your email) and Unsubscribe Rate, are three of the key metrics to track on a regular basis. A strong campaign will generally have an unsubscribe rate of less than 5%. If your unsubscribe rate climbs above 5%, it's time to re-evaluate your campaign. The key elements of an email lead nurturing campaign are: Message, Subject, Call to Action and Content. As you get started with your lead nurturing campaigns keep refining your craft testing with each one of these key elements.
6. Spice it up!
The impact of a text only email campaign is limited due to the fact that all the message follows a single format. You can multiply results by integrating different platforms to deliver your message: drive your lead to consume text, white papers, videos, presentations, as well as some physical materials such as brochures or personalized notes. It is important that you define the cycles for each lead and model what is going to happen to leads that go through a cycle: the ones that convert and enter the sales cycle should have some defined steps involving sales person interaction; the ones that didn't convert you must decide what will be the next cycle the will be submitted to.
7. Personalize it
Whenever you can, personalize the messaging. Addressing your leads by first name will warm up the touch points and increase the chances that your message will be received.