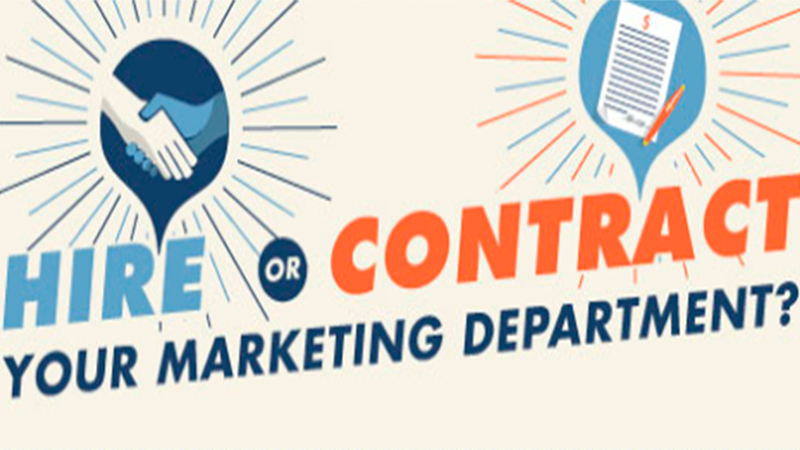 B2B marketers often ask themselves one main question: How can we make money with lead generation?
Everyone agrees that this is an important question for all business, but a couple more questions arise:
1. What's the best approach for achieving this?
2. Should businesses build and run their own marketing campaigns with an in-house team, outsource to a professional agency or aim to blend the two?
This is what we're going to talk about in this post.
Firstly, let us examine the internal and external factors that businesses are currently confronting.
Internal forces: the marketing function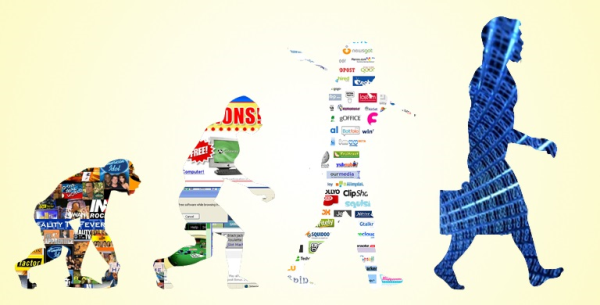 Marketing is rapidly changing. A wave of previously unused online/digital marketing tactics and techniques are flooding the industry. Many firms have collected large volumes of data on their visitors, leads and prospects, but are unsure of how to fully tap into this information and convert it into sales.
The problem? Increasing demands from CEOs, especially with marketing ROI, have posed serious issues in the past. Many firms unable to choose the right techniques and strategies are struggling to meet rising targets and keep a competitive edge in an increasingly competitive market. In marketing, failure to innovate can lead to a loss in the battle for lead acquisition which can eventually culminate in a massive blow to business growth.
But the good news is that a solution does exist. Inbound marketing is rapidly overtaking the outbound variety in most businesses marketing budgets. Leaders in their field are utilising successful and competitive framework that leaves competitors even further behind looking at an ever increasing gap to the top.
Skills Required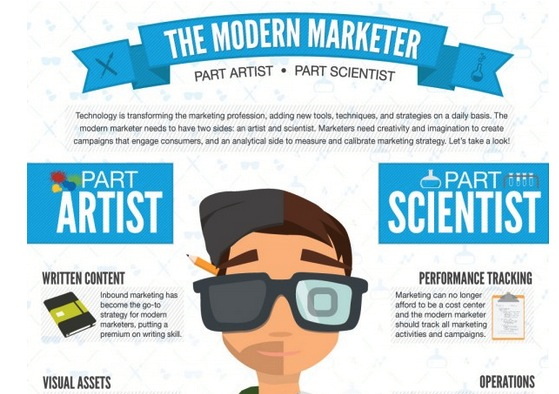 Source: Smart Insights
Managers are constantly striving to provide their marketing staff with the right skills and training so that they can build internal competence across the inbound, online and digital skillsets. However, there are few training schemes currently available which provide a comprehensive framework.
The skill requirements for marketing in the digital age are enormous and it is hard to hire staff with sufficient skills for all fields without using large parts of the company budget. This is particularly true for small and medium sized organisations. Some of the skills required are:
• Inbound, online campaign planning
• Lead nurturing, lead scoring and automated workflows
• Email marketing
• Lead database management
• ROI Measurement Analysis & Reporting
• Marketing automation set up and use
• System integration with CRM
• Project Management
• Buyer persona development and messaging development
• Website management and content maintenance
• Building landing pages, forms and calls to action
• High value content writing (white papers ebooks etc)
• Blog calendar generation, writing, editing and distribution
• SEO Keyword research and analysis
• Setting social media strategy
• Ongoing social media management & community building
Staff retention is a major risk factor and hurdle for employers around the world. Imagine if your genius digital consultant who directs innovative strategy for many of your clients is poached by another company or suddenly feels the urge to travel for a year.
If a crucial member of your team leaves halfway through important phases of your lead generation campaign there is a large chance the campaign will stutter and fail, with leads drying up and no one having any idea how to generate new flow.
The difficulty of employing skilled workers with knowledge of new marketing techniques and tactics is a challenge facing businesses worldwide. Gen Y employees are often those most suited for these roles, finding and keeping them can be extremely difficult in this competitive environment. This process of keeping Gen Y or more generally the best and most skilled staff is a risk factor that is greatly influencing business growth.
External market forces: The era of the buyer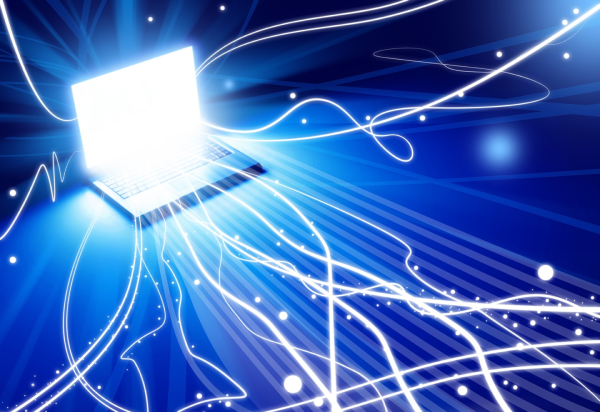 We have entered an era that involves the "internet of everything" or IoE. This has dramatically changed the buying cycle for B2B buyers, putting them in a position of empowerment never seen before.
Buyers can now self-educate and digest an incredible depth of content. They are more mobile and more educated and can browse both general information and specific solutions with just their fingertips. All of this can be performed regardless of the time or place.
In a 2012 study, the Corporate Executive Board and the Marketing Leadership Council found that B2B prospecting buyers have already conducted 57% of their research before their first encounter with sales. This study was conducted across 1,500 participants.
This number is postulated to be even higher by many leaders in the industry. This may appeal to the sort of salespeople who enjoy the essentially self-qualifying nature of these prospects. But many great solution salespeople who previously enjoyed controlling the sales cycle find sales continuously heading further down the funnel. This is forcing the market to begin influencing the buyer in early to mid-stages of the funnel to remain competitive.
Modern B2B marketing functions need to adapt to survive in this new marketplace reality.
Marketing's greatest challenge is to change the way they influence the buyer by adapting the old interruption based tactics like buying email lists, telemarketing and print advertising to methods that acknowledge the fact that the B2B buyer is using other ways to engage, educate and inform themselves. These new B2B methods involve building comprehensive content marketing strategies and distributing that content in an engrossing format at the optimal time for the buyer.
Building the 5 stages of a modern marketing function
Numerous campaigns have taught us that building a successful marketing function requires these 5 key points:
Target your buyer personas and solve their business challenges. Generate and implement a plan that involves a seamless collaboration between your marketing and sales team, to make sure this happens.
Combine methodology, processes and technology into a framework that delivers the right volume of qualified leads to your sales team.
Tailor to the buying stages - Use specific content, focused on each stage of the buying process, to pull your buyers through.
Campaigns - Create and construct campaigns that direct the correct volume and flow of activity to maintain your sales team.
Get the skills - Have the adequately skilled resources to make stages 1-4 happen.
Outsourcing: The fast track to adapting your marketing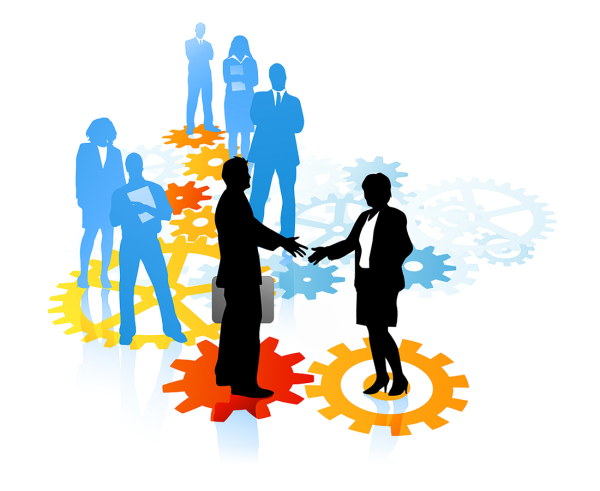 Today, a lot of businesses are hiring specialised and dedicated inbound/outbound B2B Marketing firms to facilitate a quick transition of the marketing function. In this case it is vital that at the very least, stages 1-2 are met. By combining advice from industry experts, a plan, and a framework of processes you can create the skeleton on which to build and ensure consistent results.
Many firms are also coming to terms with the challenge of continuing the campaign from the first principles. These difficulties are largely based around content writing and its distribution through social media, sophisticated personalised email and the skills required for inbound campaign management.
When we consider the full cost of a single mid-level marketer is at bare minimum $120k per annum (including salary, benefits, expenses and overheads), many firms immediately realise the plain economic advantage of outsourcing.
Established, trusted and long-term relationships between marketers and their agencies are often based on specific expertise such as PR, graphic and website design. It remains that the demand for these skills will not fade but the pay structure of the by-the-hour agency model is under pressure.
It has become progressively more difficult to prove that these costs have a return on investment. Certainly agencies running this model find themselves met with an intrinsic conflict of interests, with the agency motivated to maximise the number of hours the bill for and the client looking to reduce that same cost.
An appropriately engaged inbound marketing partner strives to provide a funnel full at all points that flows with leads at a rate that matches your sales teams needs and your business goals. It should also insist on building an analytical framework that directly measures ROI, remembering that shared goals are significantly stronger in providing a successful and profitable long-term relationship.
For further reading, we suggest a thought-provoking eBook from the world leader in marketing automation, Hubspot. It will help you decide how to select your inbound marketing agency. If you are looking to initiate change in your marketing function, you can contact us today.