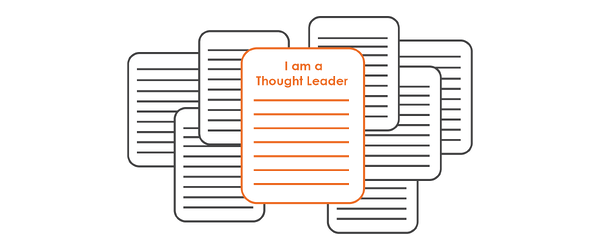 Search engines love blogs. Blogs keep Google happy and can push you up the results pages for you key search terms. Your buyers love and share great blogs with their communities AND you can use your blog to turn site visitors into leads. This makes blogging one of the most powerful marketing tools available. Done correctly, your sales funnel will overflow with quality leads. Done badly and you will waste time and money creating blogs that generate no ROI.
Here are 8 top tips to help you use your blog to generate leads:
1. Befriend other bloggers
Comment and provide valuable input on other relevant blogs, write a guest blog and build relationships with other bloggers in your industry. Doing this helps drive highly targeted traffic to your site from referrals as well as increasing your SEO rankings.
2. Stick to it!
Google loves fresh content. Posting a blog once will not have any impact on your traffic. Posting a blog once a week will. Google prefers sites with more pages and fresh content. Statistics show that the more you blog the more traffic you get so pick a frequency (preferably at least weekly) and stick to it!
Additionally, building momentum with your blog posts (for example: aiming for two a week as opposed to four in one day and none for the rest of the month) does wonders for your SEO and shows readers and blog subscribers you are a reliable source of information.
3. Ask readers to subscribe
Building a community of interested users, increases your blogs reach and effectiveness, which in turn can show Google your blogs are worth serving up in their search results. This is also a great way of keeping in touch with your prospects in a helpful, non-pushy way until they're ready to buy.
4. Address and Solve problems
By focusing the content of your blog on addressing and solving your customers' most common problems, you attract more visitors (as their search queries are far more likely to match your blogs keywords) and keep them engaged with content that resonates with them. Promoting your company's products and news is not interesting to your buyers. Also, showing that you understand the issues your prospects face, positions you as a reliable and trustworthy source.
5. Share-ability
Writing useful blogs about common problems also encourages readers to share it with their communities, who are most likely relevant to your business offering. Providing share buttons encourages readers to do this. Shares in the social media space act as digital word of mouth to both your readers and Google. The amount of times your blog has been shared and commented on directly effects your Google search ranking as it sends the message that you must be saying something of value if it deserves sharing.
6. Using Calls-to-Action
Ensuring you have an appealing call to action at the end of every blog post significantly increases the chances of your blog actually achieving you what you want it to. Don't be shy, tell your readers what you want them to do next! However, make sure your offer lines up with what you were previously talking about, and don't mislead them with your copy. And finally, the more appealing the CTA, the higher the chances of conversion.
7. Landing pages
Creating landing pages for the calls to action on your blog allows you to capture the information you require from your leads. Without this, you won't generate leads from your blogging efforts.
8. Anchor text links
Blogs provide a great opportunity for using anchor text links as a call to action to other related blog posts as well as landing pages and other high value locations on your site. This pushes traffic through your site's conversion paths increasing your conversion rates from traffic to leads.