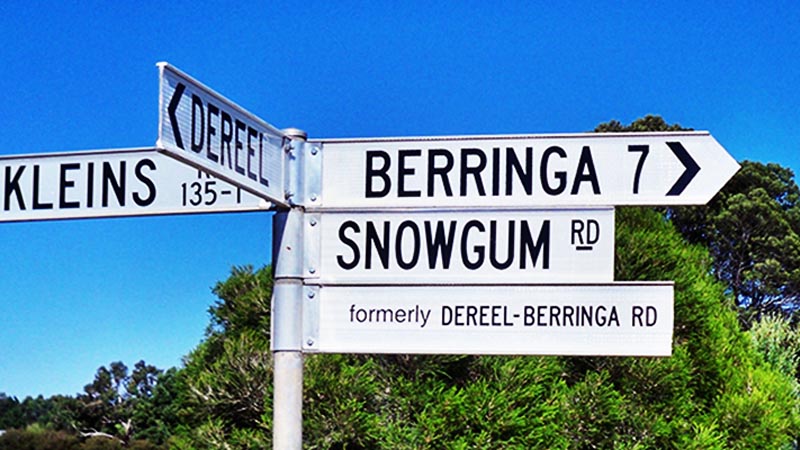 Marketers often argue whether a sitemap is necessary or not. Some believe that sitemaps are crucial to well-organized site navigation and SEO efforts. Others think that sitemaps are just there to cover up for bad site design in the first place.
We're sure that the answer is already clear. You most definitely need a sitemap on your B2B site for two reasons: to improve usability and conversions.
In this article, we'll be drilling down into the two kinds of sitemap and how you can improve usability and conversions using sitemaps.
The Sitemap Comes Before the Design of Your B2B Site
One thing that we always stress is that there's a lot to do before you can faithfully jump into the design part of your site. We've previously identified 10 Must-Do's that you have to take care of before you approach the look and feel of your B2B web design. Organizing and structuring your sitemap also falls into this category.
Thinking about what your sitemap will look like is a big help when it comes to planning your B2B site since it gives you a blueprint of what to put where.
As we mentioned above, there are two types of sitemaps, the XML sitemap and the HTML sitemap. Both are important in their own, unique ways at improving usability and conversions.
Introducing the XML Sitemap
To put it plainly, an XML sitemap focuses mostly on helping your SEO efforts.
An XML sitemap, which stands for extensible markup language, is the text file that has all of the URLs on your B2B site. In addition, it might also contain metadata on every URL. This can include information on when every URL was updated, how important it is, and also how related it is to the other URLs of your site.
The purpose of this type of sitemap is to guide search engines such as Google to crawl your site very efficiently, find everything they need, and learn of any and all updates to your site (like adding a new webpage and changing things to an already existing webpage).
Remember that there's no ironclad guarantee that any search engine will actually crawl your site and help boost your SEO optimization efforts—but submitting your XML sitemap to Google surely increases the chances of it actually crawling your B2B site.
An XML sitemap is mainly good for helping with your site conversions, but not usability because that's something that it doesn't address. So how does it help boost your site conversions? In one, important way.
Having a site that Google will crawl will make it appear in the Google index. This is the first step to having your site show up in the all-important Google search engine results pages.
Of course, always keep in mind that simply having Google crawl your site doesn't guarantee—not by a long shot—that your site will automatically show up on Google's first search engine results page.
Still, getting Google to crawl your site is always a highly recommended, first step in SEO, as even SEO experts like Moz's Rand Fishkin attest. In a stunning change of mind from a few years ago, Rand exclaimed that:
"I now recommend to all of our clients (and nearly everyone else who asks) that sitemaps be submitted. The positives in terms of crawling, indexation and traffic simply outweigh the downsides."
So there you have it: XML sitemaps bring you more traffic. The more traffic your site enjoys…the more conversions you stand to get. Simple, ain't it?
Curious about how to set up your XML sitemap, so that Google can crawl it and index it? Here's a helpful walkthrough of the process from none other than Google itself. Essentially, you can create your sitemap manually or by way of third-party tools that include server-side programs, CMS and additional plugins, downloadable tools and online generators or services.
Introducing the HTML Sitemap
On the other side of the spectrum, the HTML sitemap is extremely helpful for usability as well as increasing conversions. Unlike the aforementioned XML sitemap, the HTML sitemap is primarily for your B2B site visitors, making it an essential tool for usability.
Because users are able to navigate your site a lot more efficiently, an HTML sitemap also helps to increase your conversions as a secondary benefit.
Since this type of sitemap is mainly for your site visitors, it looks markedly different from the XML sitemap we talked about above.
This example from Apple is a great way to illustrate what we mean. This trendy tech company exemplifies what having a functional HTML sitemap's all about. Just by glancing at it, you can see the links to all the pages in the site and navigate straight to them in one single click.
For one thing, Apple's sitemap is the epitome of minimalism, which is in keeping with the company's overall design aesthetic of KISS (keep it simple, stupid), lots of white or negative space and usability.
The sitemap's nothing more than perfect, black-on-white contrast with headings and subheadings for their various products and services. That's it.
It doesn't have to be anything more because it already does what it has to: It quickly helps Apple buyers find exactly what they're looking for.
If the buyer wants to check out new iMacs…boom. His eyes are seamlessly guided to the Mac heading and subheadings. Is the buyer interested instead in all the different iPhone choices at his disposal? No sweat.
His eyes will quickly drift down to the iPhone heading and all the different products and services neatly organized among all the subheadings. If the buyer's interested in Apple's iCloud service, the sitemap will efficiently guide him to the iCloud heading.
Everything the buyer could possibly be interested in is set up to be found with no effort at all.
It goes without saying that you want a sitemap exactly like Apple's well-organized and effective example. By enhancing usability, you increase the number of conversions because your site visitors have an easier time finding what they want on your site.
Building Your HTML Sitemap
The Pre-Setup Stage
The first step in creating a functional sitemap relates to the pre-design, planning stage. You need to figure out exactly what the goal and purpose of your B2B site is because, without these, your site is doomed to be difficult to navigate and lacking focus. That'll make your site conversions fall, just like water flowing out of a leaking bucket.
Make sure that your B2B buyer never scratches his head and asks himself what the next step is on any page.
By always making sure that the next step on your pages is crystal clear—such as inputting contact information at the bottom of a landing page—you get to plan out a sitemap that has highly relevant content and links.
Now that you're clear on what the goal and purpose of your site are, you can confidently move to executing your sitemap.
The Setup Stage
A sitemap's not very difficult to create as long as you have a structure for setting it up. It's incredibly helpful to divide the setup process into the following several steps:
1. Start sketching. Much like the creation of a website wireframe, you should sketch out your sitemap by using good, old-fashioned pen and paper. Sketch your sitemap horizontally, so that you have lots of space.
2. Use Boxes to Represent Webpages. Draw a box to represent every page of your site; begin with your homepage. Accordingly, place the homepage box right at the top of your paper. The different layers of navigation on your site must follow suit in a logical manner. That's why you want to fill the second row of boxes under your homepage with the primary, secondary and tertiary navigation titles of your site.
3. Plan Out the Subcategories. The third row of boxes has to be occupied by your subcategories. Every page in the second row has to have a series of boxes underneath it to represent the various subcategories. For space considerations, it may be wise to draw the third-row boxes vertically, underneath every main page box in the second row.
4. Number Your Sections and Subsections. Finally, it's a good idea to number every area in your paper sitemap, so that you're more easily able to refer to it for future reference and line it up with the final page index you're going to create.
It's helpful to lay out your sitemap in a sensible way, always putting yourself in the shoes of your B2B buyers to determine if the user experience is enhanced or not by your sitemap.
For instance, if there are excessive primary navigation categories that have insufficient content, you end up overwhelming your buyers with choice overload (always a conversion killer) and fail to provide them with relevant links.
On the flipside, if your primary navigation categories are few and you have too many choices or additional layers of navigation that follow, you create another problem for your site visitors. You create an annoying user experience characterized by a site that takes much too long to navigate.
It's recommended that you have, at most, between five and seven choices in your primary, secondary and tertiary navigation; every category's content should be no more than just two levels deep, too.
For inspiration on how to plan and execute an HTML sitemap step-by-step, see this awesome slideshow that walks you through all the details in an easy-to-understand way.
Benefits of an HTML Sitemap
As you can see, an HTML sitemap is integral to the user experience of your B2B site. A good user experience is what's necessary for your buyers to find what they want on your site in the fastest and easiest way possible.
Think of it this way: Let's say that your leads find your B2B site after doing a Google search for your optimized keywords. They visit your site as part of inbound and organic traffic. They're desperately looking for a solution to their pain points, and they give your site a shot.
Unfortunately for these possible leads, what they get instead is frustration and inconvenience instead of a solution to their pain points. When they want to search for information or tips regarding their problem, they can't locate your corporate blog due to bad navigation.
Worse still, your site doesn't even have a search option, and your landing page fails to make clear what the next step should be. Those would-be leads are never, ever coming back to your site.
This nightmare scenario can, of course, be avoided with meticulous planning that results in the creation of a superb sitemap that improves usability.
The research has already borne out that a sitemap can be invaluable to your B2B lead- and buyer-retention efforts. According to Nielsen, sitemaps today are still "useful as a secondary navigation aide".
That's great news because that confirms how beneficial it is for you to include a well-planned and thoughtful sitemap as one of your site pages.
Conclusion
By now, you should be convinced beyond the shadow of a doubt that setting up a sitemap is very beneficial for both your B2B site's usability and conversions.

Both types of sitemaps—the XLM and HTML versions—are good for helping to drive traffic to your site, helping the user experience and, ultimately, boosting your site conversions.
So what's not to like about sitemaps?
Okay, if you want to get completely technical about it, a sitemap isn't absolutely necessary because not everyone actively looks for one on your B2B site.
Put another way, your buyers can still depend on other site elements to help them with the user experience—like your navigation menu. So if your navigation menu is extremely well-organized and easy to understand, you may get away with it.
However, the best argument in favor of sitemaps is that they:
Helps your SEO efforts

Help certain site visitors

Don't cost a lot to create

Don't hurt those site visitors who don't use them
So to increase both usability and conversions on your B2B site, it's still shrewd to create a well-structured sitemap for your B2B site.