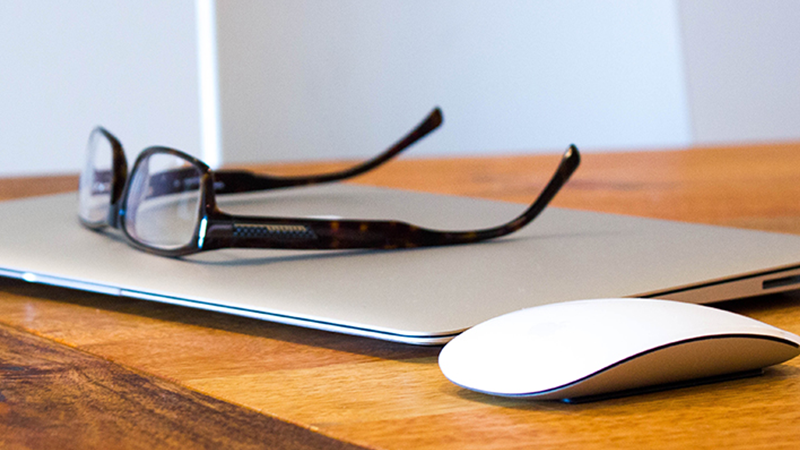 Paid, owned and earned are three well-worn terms in marketing. Often marketing budgets are very tight and it can be hard to pick and choose which areas to pour your limited resources into.
We've seen this happen time and time again. Due to time and lack of knowledge, marketers put all their resources into a single area such as pay-per-click. But this strategy is doomed for failure.
When examining your businesses media strategy it is crucial that you understand the three previously mentioned channels. Those you own (e.g. your website), those you pay for (e.g. advertising), and those you earn (e.g. social media).
The best results comes from integrating the three approaches to create a wholesome marketing campaign.
#1 Paid Media
Paid media is where your company pays for visits to your owned media channels and also to create earned media activity. It covers things such as Pay-Per-Click, Retargeting, Paid Social and Display Advertising.
Currently the hottest new form of paid media is retargeting. Retargeting allows your ad to be displayed only to those who have already identified themselves as interested in your product by visiting a certain page of your site.
These channels are good to use as part of a larger marketing strategy or for a short-term boost in visitors. However, they should not be used as a stand-alone tactic. Solo, this channel will merely lead to a drying up of visitors as soon as you stop paying for advertising.
#2 Earned Media
This is the most difficult channel to master but is the most rewarding. It involves customers filling the channel with their own activity, word of mouth, tweeting, reposting, linking and spreading your brand and its qualities.
The aim is to use a successful and coordinated paid and owned media strategy to create an effective earned channel. If your product or services are of the quality you believe them to be and your customers agree, they will share your message for you. Here are a few earned media methods:
Search Engine Optimisation (SEO)
If your owned media strategy is effective, traffic from organic search should come naturally and you will rank higher as a result.
Google is constantly updating their algorithm to be less keyword centric and more knowledge based. Think about your user experience and what they would want to read and learn, optimise your site, content and messages around this and you should be rewarded.
Blogging
A corporate blog is an essential part of promoting your branded content. If you provide what people want, they will blog about you and repost your material.
However it is crucial that you see this area as a way to educate and inform your buyer not pitch your latest product. People will share information they think is interesting and useful but they won't share shameless sales pitches disguised as blogs.
Social Media
If your blogs are good they will probably be shared on social media. You need to make them easy to share by including social sharing links with all your conversion content. This will allow those who enjoy the content to share it to people they think will enjoy it.
#3 Owned Media
This is the channel your company has complete control over. It is developed through strategy for long-term relationships with clients but also first impressions with new ones. This channel consists of:
Your Website
You are no doubt aware of the importance of your site for lead generation. Your website is the first impression of your brand but also a hub for existing clients.
However people get to your site, each visit presents an opportunity to convert that visitor into a contact. You need to be aware that people will be coming to your site from all kinds of sources whether it is a blog or a referral from a friend. Your site needs to be ready to receive visitors at all stages of the buyer's journey and for all their numerous reasons to enter your site.
Of course once you get their details, you will invite them back to your site to discover and consume more content. This will slowly inch them further down the funnel towards sales.
Branded Content
You should always have content ready for your buyer regardless of their position in the buyer's journey. By doing this you can begin to gain trust from them as they see you helping them with their problems.
Your branded content involves an array of material from educational and informative (eBooks, research papers, how-to-guides etc.) to sales-oriented material (brochures and product information).
It is vital to understand exactly who you are speaking to and what they are looking for.
Your Social Media Profiles
Your official social pages are an important way to communicate with the world on a mass scale. It is a way to distribute your branded content that you have worked so hard to create.
It is also a reflection of the authority you have in the field. For many, a business without an online presence is not one to be taken seriously. At least try to fulfil these two criteria.
Make sure you are on Google Local – It is the best web directory available and may even help with your Google search engine ranking.

Join LinkedIn – It is the professional version of Facebook
Set up a system to analyse which of these platforms generates the most leads. With the advent of marketing automation software this is not difficult.
Successful lead generation doesn't just take one channel and focus on it. It integrates paid, owned and earned media channels into an effective lead generation machine, one that can be measured and constantly improved to resonate with the buyer.