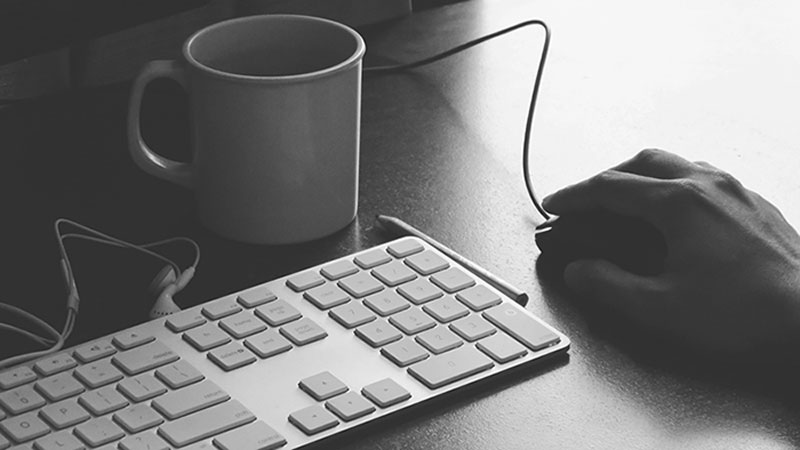 If you're still relying totally on traditional media marketing to help you get leads and conversions, then you're living in dreamland. These days and mainly due to the internet, your buyers are more sophisticated than ever because they are extremely well-informed…extremely.
This is particularly true if you run a B2B.
Whereas in the past buyers would rely on sales professionals for much of the information before making a purchase, that's totally reversed itself today.
Any way you cut it, B2B buyers have already done the majority of the research before they ever get in touch with your sales professionals, and, by then, they're virtually ready to buy.
That's just today's buying process. This is according to a SiriusDecisions and CEB report.
The SiriusDecisions report put the number of B2B buyers who have already made a decision prior to talking to sales professionals at 70% while the CEB report had the figure at 60%.
What this means is you have to figure out new and creative ways that your buyers can find you, reach you and make it easy for them to ultimately understand why your product or service should matter to them in a hyper-crowded marketplace. We have the answer for you: It's called new media marketing.
In today's article, we'll be diving into the advantages of new media vs. traditional media and how you can use it in your marketing efforts.
How Your Buyers Are Using New Media Marketing Today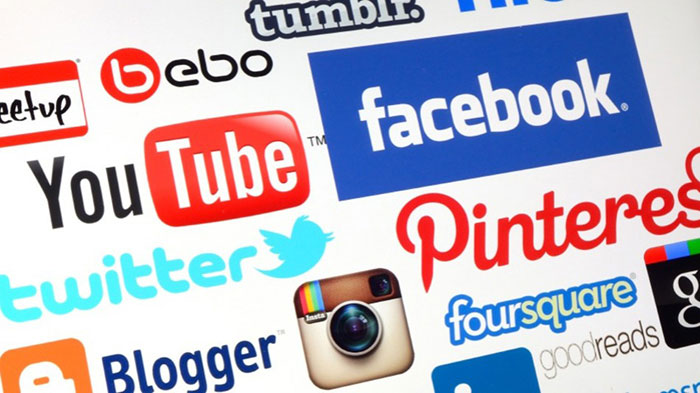 Let's first define specifically what new media marketing is. Basically, it runs the gamut of everything that you can also define as inbound marketing. This can include:
videos

podcasts

social media

product reviews

message boards

blog posts (such as the one you're reading right now)
Today's B2B buyer is increasingly rejecting traditional or outbound marketing—you know, that's your TV and radio ads, for instance—in favor of advertising that actually provides him with great value for what he's interested in.
It's no coincidence that outbound is declining just as inbound/new media marketing is on the way up. Your buyers have essentially determined this sea change by their habits. Here is where the advan of new media come into play.
New media makes it easy for your B2B buyers to put control into their hands by researching their pain points before they even have to get on the phone to talk to one of your salespeople.
This is borne out by a study from Demand Gen Report, which reveals that almost half of B2B buyers say searching on the Internet is their primary way of research.
As a result, it's also not surprising that more and more B2B buyers are getting their research done—as in already narrowing choices down to a shortlist—and waiting longer than ever before getting in touch with actual sales professionals, according to the same Demand Gen Report study.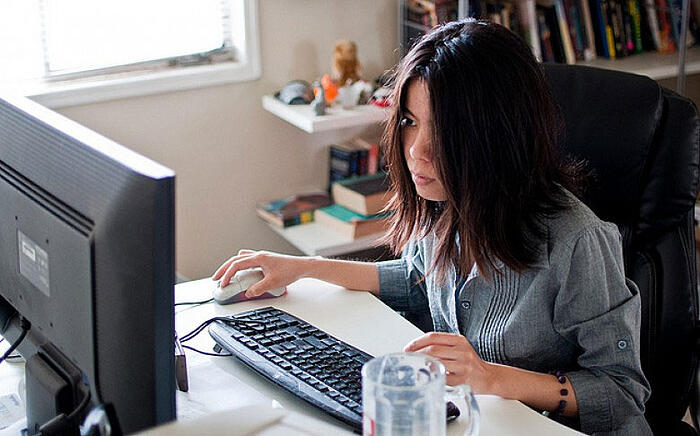 Because new media provides hungry B2B buyers with all the information that they could ask for, they've been devouring content more voraciously than ever, too. According to a Marketing Charts report, new media like white papers, video and blog posts are among the top types of content being consumed for research purposes.
When you think about it, the popularity of new media for B2B buyers conducting research makes all the sense in the world. It's a lot more convenient, for one thing.
Thanks to mobile phones, B2B buyers can now watch an entire webinar or podcast while commuting home on the train or subway. Similarly, they can download a white paper or ask a question by way of a tweet while they're waiting for the light to change as they wait on a busy, downtown sidewalk.
As a B2B CEO, this is the kind of new, curious and bold B2B buyer whom you're having to deal with. Now that you know exactly what new media marketing is all about and how your buyers behave, you have to figure out a surefire way of using new media marketing to ensure that your B2B buyers can:
Find you

Reach you

Determine why your product or service matters most
Using New Media Marketing to Ensure B2B Buyers Find You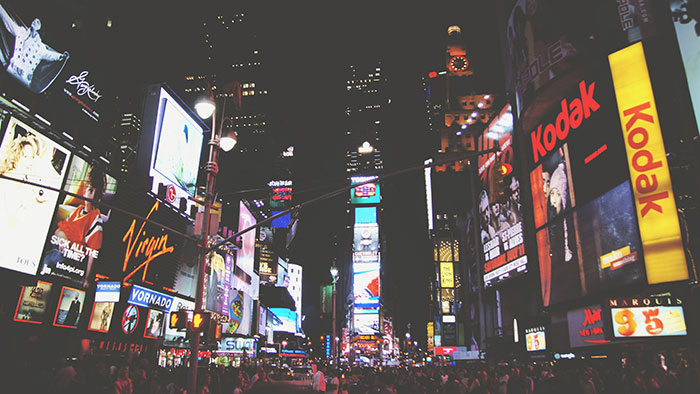 Since the chunk of the new B2B buyer behavior is based on highly motivated self-research, your first step has to be to make sure that buyers can find your company.
You want to do this through smart content marketing that starts with effective SEO, so that your buyers can find your website at the top of Google's search engine results pages when they conduct a search for your keywords.
Ideally, you want to exploit organic, inbound traffic that comes from people doing a search and then clicking on your website, as it's been optimized for your particular keyword or keywords.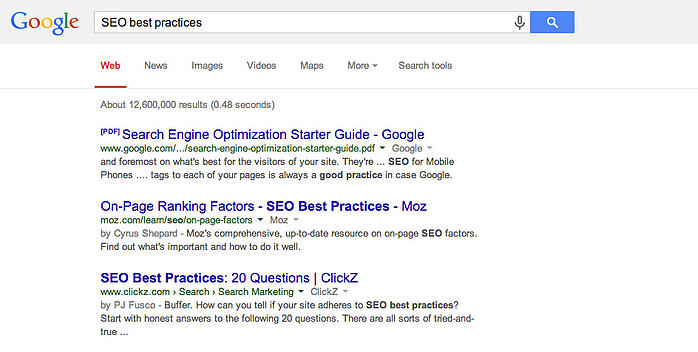 Great content on your B2B site is key in getting your site to rank at the top for your particular keyword, too. This can take the shape and form of a number of things whether that's:
A stunning, long-form blog post that solves a particular pain point for a buyer

An explainer video that distills the complexities of conversion rate optimization down to a one- or two-minute video
What makes content "great" all really depends on how much value it creates for your buyer and how relevant he finds it to his particular problem that led him to perform a search for a solution.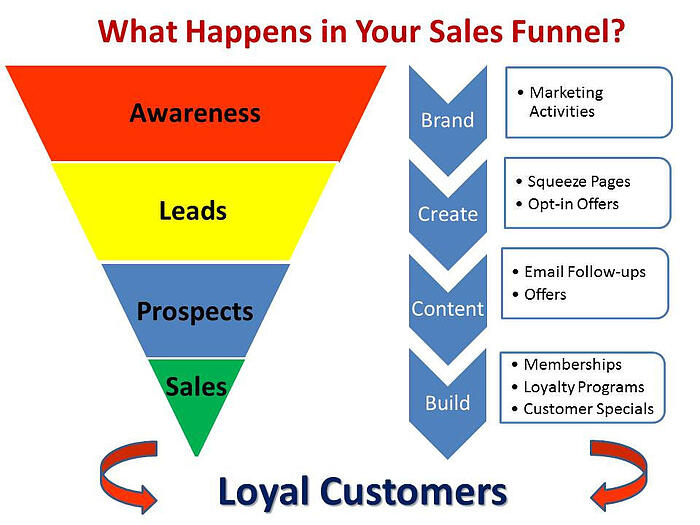 Your new media marketing content forms the basis for the sales funnel that you hope to get leads into until you make them convert at the bottom of the funnel. Let's take a closer look:
Lead Generation – This is the Awareness Stage, the place where your leads are just getting familiar with your brand because they found out about you through great content like social media activity, downloadable white papers or a super-helpful blog that answered many of their questions.
This is where your leads will give you their contact info in exchange for things like a downloadable report or a free email newsletter.
Lead Nurturing – You can think of this as the Evaluation Stage, the place where you have lead information and want to get proactive to raise that engagement to the next level.
We recommend a more active approach to lead nurturing than the conservative model that's favored by some, only because being more active tends to provide better results. Instead of waiting on your buyers to make the first move, dazzle them by reaching out to them via email campaigns that bring them highly relevant and personalized info when they require it.
Customer Acquisition and Expansion – This is the Decision Stage, the objective of all of your efforts.
The difference between a successful and competent B2B and one that loses money is continually delighting your buyers… even after they've bought.
This accomplishes two crucially important goals. One, it increases the likelihood that your buyer will renew his contract with your B2B. Two, it increases the chances that your buyer will refer new business to your B2B while also upgrading to more expensive service levels.
Using New Media Marketing to Ensure B2B Buyers Reach You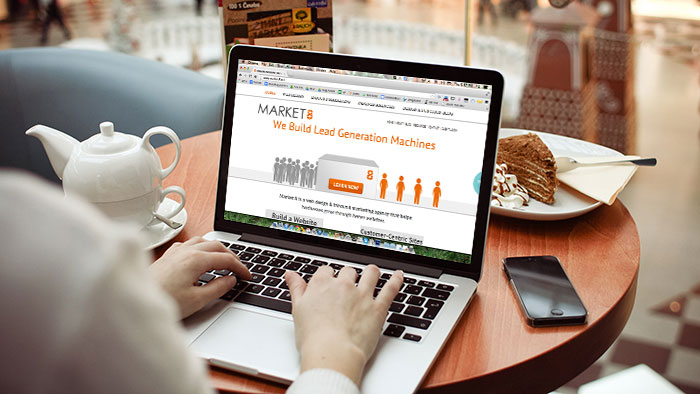 Okay, now you know exactly how to use new media marketing so that your B2B buyers can find you, but you also want them to make contact with you.
With each piece of content that you put out there—whether it's on your website, social media copy or video—you want there to be a path for your buyers to get in touch with you. If your buyers are on your corporate blog or came onto your landing page from organic traffic, then reaching you is not an issue, but what about other forms of new media marketing?

According to Forbes, the most powerful form of new media marketing
is the use of online video.
In the B2B Demand Generation Benchmark Survey for 2012 from marketing automation software reviews site, video was second-highest when it came to the number of marketers using it as an integral part of their content marketing.
More than 90% of marketers surveyed said they relied on video…clearly because their leads and buyers have been very receptive to it.
If you have an explainer video on your site, they already know how to reach you, but if another company or site embeds your video, that will be a different story.
That's why it's always a smart idea to show your B2B's website URL at the end of your videos. Your buyers can always reach you, particularly if they've just been blown away by your video that addressed their pain points.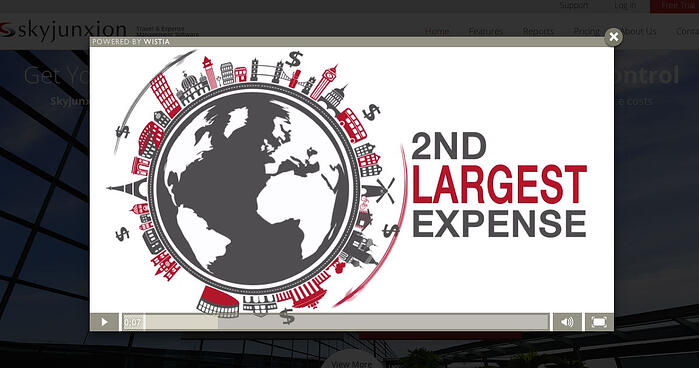 Another example is white papers. According to the same Forbes article, they're just behind online videos when it comes to popularity in new media marketing. White papers are typically offered on B2B websites as downloadable content that can help leads move down the sales funnel.
Let's say that one of your buyers just downloaded your white paper and was so impressed that he decided to show it to one of his business contacts. His contact was equally impressed, so he wants to get in touch with you directly.
All he'd have to do is scroll down to the bottom of the white paper, where your contact info would typically be. Presto. Another lead generated through new media marketing.
The same concept can be applied when you're using social media to share high-quality content with your followers.


As a general rule, even if you want to use social media to promote your B2B,
the vast majority of your shares or tweets must be non-promotional
and simply offer people high-quality advice, tips and resources that address their problems.
Let's say that you constantly share high-quality content on social media that explains how to reduce friction in the buying process. One day, an impressed follower—who's been experiencing the pain point of too much website friction—says to himself how useful your shares have been.
Then, he realizes that you understand his problem perfectly. Naturally, he'll progress to following your shares or tweets back to your social media account or profile, which will have a link back to your site. From there, he becomes inbound traffic and a potential lead.
Examples of Different Tactics in New Media Marketing
New media marketing is a long phrase, so we decided to give you specific examples of what exactly fits under the "new media marketing" banner. All of these tactics are more preferable to traditional marketing, seeing as how traditional marketing is noticeably declining in the face of the surge of inbound marketing. Just see this handy infographic in case you're still doubting.
Search marketing – Without your buyers finding you, you're basically stuck, right? That's why search marketing, which also includes search engine optimization and search engine marketing, is one of the fundamental planks of new media marketing.
SEO is when you earn traffic by way of unpaid or free listings (optimizing for your relevant keywords) while SEM is purchasing traffic by way of paid search listings (for instance, Google AdWords).
Videos – Videos are predicted to become the near future of inbound marketing. Videos are expected to become almost 70% of all consumer-Internet traffic by 2017, already.
That means your B2B needs to invest more money in things like explainer videos to stay ahead of the curve.
Website content – Website content refers to everything on your B2B site that establishes an online education center for your buyers. That means everything of highly valuable and relevant content that you use to position yourself as the authority that can solve your buyers' problems. For example, that includes your corporate blog and the copy on your site.
Social media marketing – Social media marketing is excellent for targeting your audience down to the individual buyer, and it's characterized by the effort to create content that prods your audience to share your content throughout their social networks. Viral marketing often starts out like this.
As a bonus, social media can also be used to engage with your buyers by, for instance, responding to their questions or concerns in real-time.
Informational Content – Informational content is basically anything on your B2B site that qualifies as advanced content meant to offer buyers extremely thorough and detail-heavy information about a specific problem or pain point they're experiencing. Informational content includes things like white papers, reports and webinars.
Conclusion


By now, it should be abundantly clear to you that new media marketing has many more advantages than traditional marketing.
That's why it's way past due that you finally make the switch to more inbound-marketing tactics…while leaving traditional or interruption marketing behind, as it continues to fall out of favor. At the very least, new media marketing empowers you to sell to your buyers the way that they want to buy, which is half the battle right there.
Just remember that new media marketing has three, distinct advantages over traditional marketing. Those are:
Lower cost of customer acquisition – By offering highly valuable content that educates and advises your buyers, you'll see lower costs of customer acquisition when compared to the traditional-marketing model that includes trade shows, event sponsoring and person-to-person presentations.
Greater flexibility – New media is very flexible with regard to scheduling and launching. Besides, it also permits two-way communication with your buyers about your product or service or their pain points.
Measurability – New media marketing campaigns can be exactly measured, thus empowering you to track your return on investment with great confidence.
How does new media marketing fit into your current approach to marketing?
What kind of content do you offer your buyers?
Have your buyers had a hard time either finding or reaching you?