50% lower CPA, driving higher qualified leads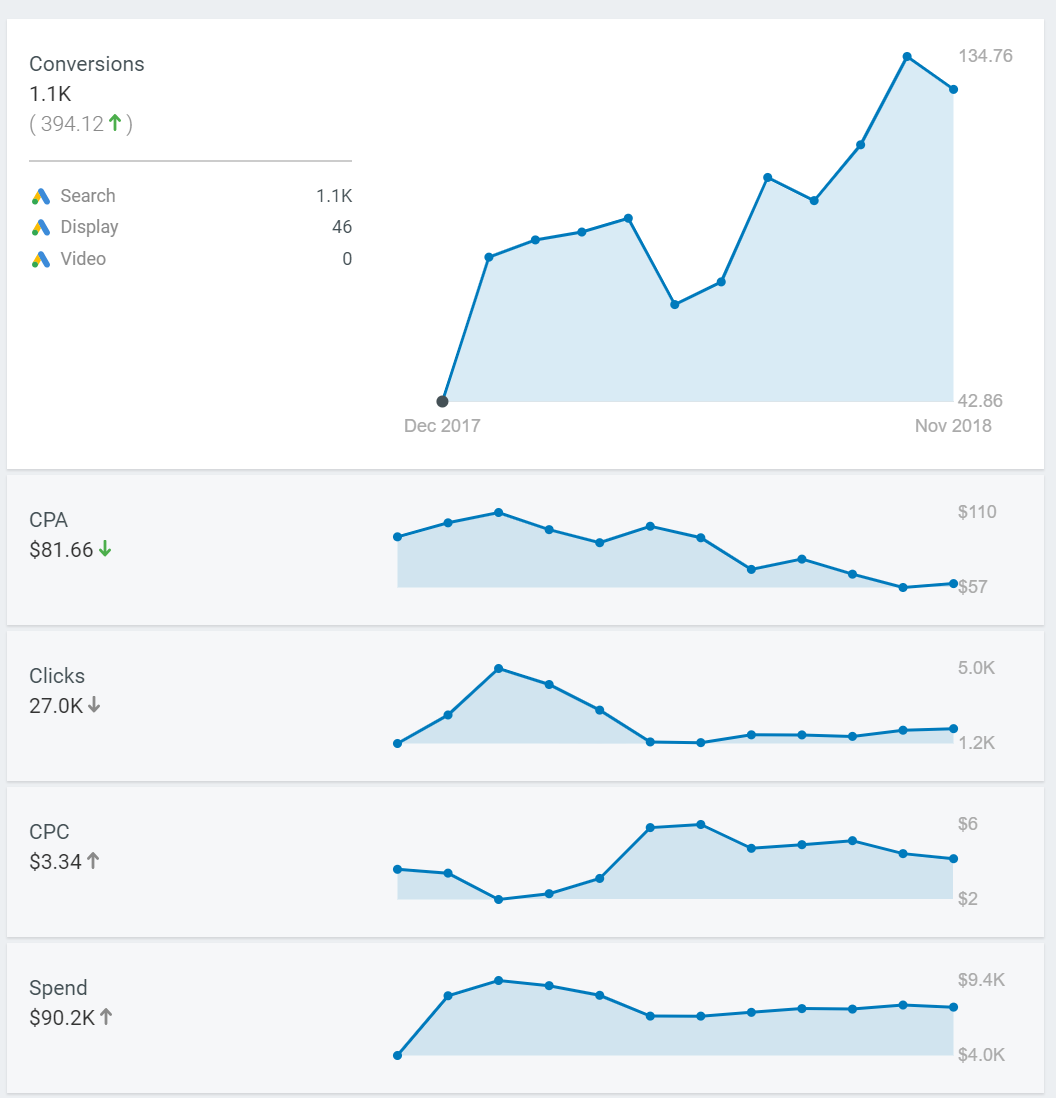 Time spent doing research was vital to deliver maximum ROI. Entrust was able to see short-term results after their initial onboarding.
"We spent a bit of time analyzing the account and getting everything up and running. But after two months we started seeing positive results and a very steady, upward curve in performance. It's been a very steady improvement ever since."
Once the campaigns started running, Sandra spent more time learning from live results and optimizing performance. All key metrics kept improving over time and delivering results above initial expectations:
"Our cost per acquisition went down significantly and is still decreasing. At the end of the day, cost per acquisition is the golden goose when it comes to Google Ads."
Reducing CPA won't always paint the full picture. It's not simply about having a lower cost per acquisition —you still have to bring qualified leads into the funnel.
"Not only do we have a lower overall cost per acquisition, but there are also leads that are even more qualified. We are spending less than we did two years ago and we're converting probably 40% more leads. It's significant changes to the numbers that matter."
Ad spend reduction helped Entrust focus on other marketing channels…
"We were getting more income from less marketing effort. We had more budget free because this was working much more efficiently and we were able to put that budget into improving our website platform, improving our client portal, going to more trade shows."
… while freeing Sean's personal time to focus on his core tasks, instead of micromanaging their Google Ads campaigns.
"It immediately saved me between an hour and two hours a day. Being able to trust someone with your Google Ads account and not have to worry about any potential errors or wastage of the budget, it just makes my whole day a lot less stressful. I can focus on the things that are more directly involved in my role. it was a big improvement for me."