On November 13 2012, Eloqua posted a list of 20 stats every modern marketer should see. In an ongoing journey to help your company reach its marketing potential, today I will relay some of these stats and give you tips on how to benefit from each one of them.
1. Search Engine Optimization
Stats:
Tip:
With so many people starting with search engines, so many content being created, and so much money being spent on keywords or pay-per-clicks, it's crucial that you hop on the SEO train fast. You can start by the small things that can help your ranking like on-page SEO, creating valuable content consistently, and decreasing your bounce rate with a great customer experience for your website. Once you've done that, dive deeper into off-page SEO.
2. Mobile Optimization
Stats:
Tip:
A lot of your potential customers will use a smartphone to surf the internet. If your website doesn't load or doesn't load properly, they will discard you and move on. To make sure that doesn't happen, optimize your website for mobile devices. Make sure that viewers can reach you no matter which device they are using.
If you want to check how your website looks on a mobile device and what you can do to improve it, Google is offering a great service to help you called GoMo. You just test your website in the gomo-meter and let it do all the work for you!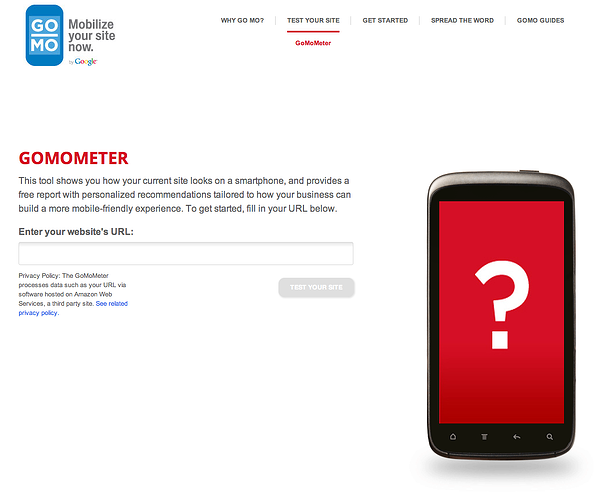 3. Email Marketing
Stats:
Tip:
Email marketing continues to thrive today with an ROI still $41 per dollar spent. It is a great idea to renew and rejuvenate your email marketing efforts.
4. Social Media
Stats:
Tip:
Social media keeps growing and there are all the signs that it will become more powerful in the future. If you haven't done so already, invest some time in exploring different social media platforms to find the one (or ones) that is right for your company. Then invest some times in learning how to leverage these tools and what mistakes you need to avoid while using them.
5. Content Creation
Stats:
Tip:
When you know that B2B buyers will check your website, it would probably do you good to make sure that all your content is always updated. Remember to take down expired offers and create new ones, to update all the pages that need updating, to stay on the leading edge of your domain.
Also make sure to test out what kind of content best resonates with your customers. Do they prefer ebooks, whitepapers, videos, blog articles, etc? Always tailor your content to match their preferences along all steps of the buying process.
6. Understanding Your Customers
Stats:
Tip:
Inter-departmental learning is a great way to make sure that your whole team is on the same page. Employees on the front-end of the sales process can pick out patterns in prospects that your marketing team probably can't. Use the intelligence offered by different departments to understand your prospects better and create more targeted campaigns.